---

---
European roulette is a staple of online and land-based casinos the world over. While other variations of roulette are available, the European version is one of the most popular. It's fairly straightforward for newcomers to pick up, and the thrill of watching the wheel spin keeps seasoned players coming back again and again.
However, while the house edge means that casinos ultimately come out on top, you can get more bang for your buck if you play strategically. In this guide, we'll share our favourite European roulette tips and tricks to help you do just that.
Learning the Different Betting Strategies
In the centuries since European roulette was created, experts have created various strategies to help players make smarter betting decisions. You have a wide range of approaches to choose from, and some are better than others. Let's look at three European roulette strategies that might work for you.
Martingale
The Martingale roulette strategy is designed to reward players for taking risks, which can make it daunting for novices. The concept is that you double your bet each time you lose with the expectation that, if you eventually win, you'll claim enough cash back to cover your losses up to that point. 
For instance, if your first bet is £5 and you lose, you would wager £10 next time, and so on. You would only reset your bet back to the original amount after a win. It's best to stick to even-money outside bets, as these have the best odds.
However, doubling your bets each time can see you get through your balance faster than you might expect. Remember to gamble responsibly and only wager what you can realistically afford.
---
---
Fibonacci 
The Fibonacci strategy is one of the most complex European roulette tips and tricks to learn. Why? Because it takes a more mathematical approach revolving around a specific numerical sequence. Following the numbers will determine your next wager, and give you a clear betting structure.
The sequence is usually:
1, 1, 2, 3, 5, 8, 13, 21, 34, 55, 89, and so on. 
The idea is that you find your next bet after a loss by adding together the two previous numbers. So, you'd start at £1, then bet £1 again, followed by £2, and then £3 (1 + 2). Your bets get bigger if you keep losing.
But what if you win? Simple: move back two numbers to the left and work through the sequence from there. This can help you keep your losses under control.
D'Alembert
This is another strategy that focuses on boosting your bet after each loss, but you decrease it after a winning spin. For example, if you start by betting £2 and win, you would wager £1 next time. If you lose the second spin, you would bet £2 on the third to hopefully recover your loss.
The D'Alembert strategy can be easier to manage and easier on your bankroll, as you don't need to increase your bet substantially each time.
---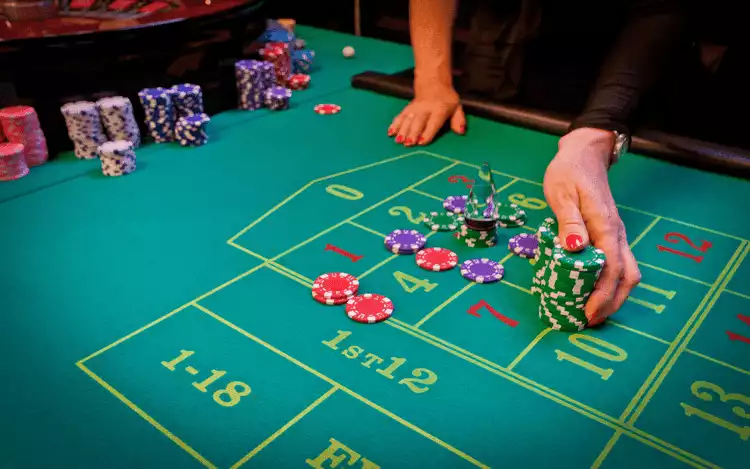 European Roulette Winner
---
Be Aware of Your Bankroll
You need to plan your bankroll carefully to ensure you can play European roulette safely and at a comfortable pace. Good bankroll management is essential for responsible gambling and reduced risk. 
Set a realistic budget before you play any game of European roulette and stick to it. That can take a lot of discipline, but staying within your budget can help you avoid overspending (e.g. using money you need for rent or food).
Understand the Mechanics of European Roulette
One of the simplest European roulette tips and tricks is learning how the game works. The more you know about betting, the rules (across all versions), the odds, and other essentials, the more likely you are to make good decisions.
Try watching a few games at a casino (land-based or online). Watch how players bet, especially after losing spins. Try playing free demos online to get a feel for the structure, and explore the strategies discussed above to see if they help you.
Finding the Solid Game Providers
An extensive range of software providers have released online European roulette games, many with great reputations and reviews. Research providers and feedback from other players before you choose a European roulette game online. Gambling Zone can help you find the best roulette sites for UK players.
---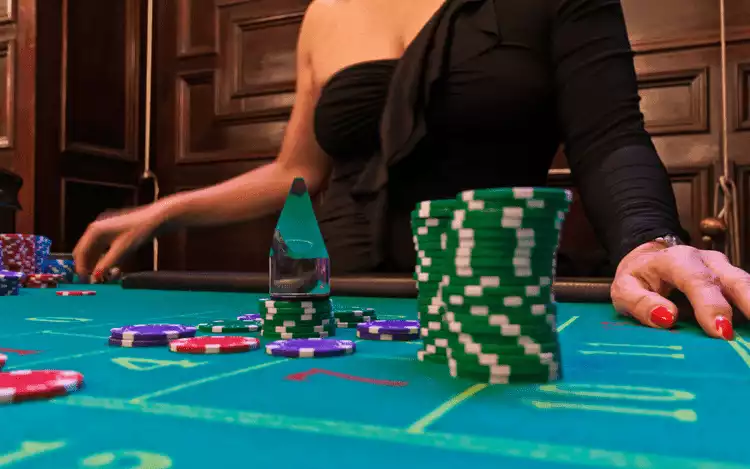 European Roulette Bet
---
Other Useful Tips
Here are some smaller European roulette tips and tricks to keep in mind: 
Experiment with Other Roulette Games
European roulette is hugely popular and has its advantages, but don't forget to experiment with the other versions of roulette. European roulette has the lowest house edge (as there's just one zero), but you may enjoy the extra level of risk that the double zero in American roulette brings. Experiment and see what other versions have to offer.
Understand that Losses are Inevitable
Sadly, the house edge is an integral part of European roulette (and every other version). That means you're always going to lose at one time or another — there's an inherent risk. Remember to quit while you're ahead: if you win an amount you're pleased with, cash out and move onto something else.
Take Care When Using Strategies
The Martingale, D'Alembert, and Fibonacci strategies can all give you a betting structure, but take care when using them. The Martingale system, in particular, can cause you to burn through your bankroll faster than you might otherwise. If it feels like it's not working for you, stop.
European Roulette Conclusion
We hope our European roulette tips and tricks help you get more out of your gaming time. Remember that roulette is a game of chance, and there's no way to know exactly what the next spin will bring. 
If you want to find a reputable roulette site, check out Gambling Zone's Best Online Roulette Sites page.
---

---