---

---
The average casino is home to multiple roulette wheels — but have you ever considered who manufactures them?
It's easy to take that for granted when you're standing at a roulette table, watching that wheel spin and spin, your hands balled into fists, hoping that little ball lands in the right pocket. But the roulette wheel is one of the most amazing creations in the history of casinos: while its design and function appear simple, there's much more to it than meets the eye. 
When did it all start? According to Britannica, roulette dates back to early 18th-century France, where it originated as a derivation of the games portique and hoca. Multiple companies have built roulette wheels and tables in the centuries since, but which are the most important?
Below, we'll explore four crucial roulette wheel manufacturers and the impact they have made on the game.
---
---
TCS John Huxley Europe Ltd
TCS John Huxley Europe Ltd began as just John Huxley, founded as a furniture company by Alfred Lindsay in 1960. It wasn't until the following decade that it turned its attention to casinos, when the Gaming Act of 1968 led to immense growth in the casino industry. 
In 1973, John Huxley Casino Equipment Ltd was established. The company produced hand-crafted roulette wheels, as well as gaming tables and accessories. Huxley developed the original Chipper Champ, the first machine to sort chips automatically. 
Not only was Huxley the first manufacturer to release a low-profile roulette wheel (1982), it also became the first company from outside the United States to supply casinos in Nevada and New Jersey with gaming equipment. 
In 1990, the company released the innovative Mark IV Roulette Wheel, which became a key new industry benchmark. It followed this up with the SaturnTM Roulette Wheel in 1997, which incorporated integrated reading technology: three sensors that provide casinos with wheel diagnostics, winning-number detection, and reporting. 
John Huxley merged with Technical Casino Services in 2003 to become the company it is today. TCS John Huxley Europe Ltd marked its 50th year as one of the leading roulette table manufacturers and suppliers in 2023. 
As one of the foremost roulette manufacturers, TCS John Huxley Europe Ltd has a wide range of wheels to its name. These include the Saturn Glo Roulette Wheel and Saturn Triple Zero Roulette Wheel. Its Chipper Champ UV, the latest version of the revolutionary Chipper Champ, incorporates UV-C light technology to sanitise germs that could be spread through handling chips. 
It has won numerous awards over the decades, including Best Casino Equipment Supplier at the International Gaming Awards 2015 and the ICE Landmark Award 2023 for five decades of service to the gaming industry.
---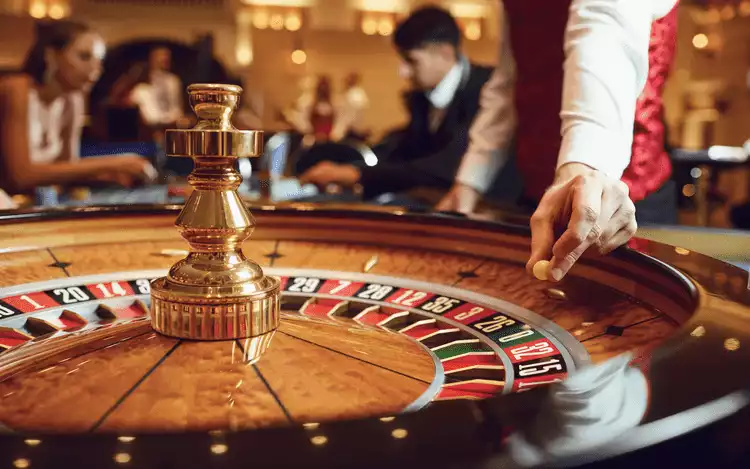 Casino Roulette Wheel
---
Cammegh
In 1989, in a garage in Kent, Bill Cammegh produced the first of many roulette wheels. His company created the scalloped separator ring the following year, which improved ball scatter, as well as a rotor bearing with no need for lubrication or maintenance. 
Cammegh achieved another innovation in 2002 with the launch of its Mercury Wheel. This featured the first in-rim sensors ever installed in a manual roulette wheel. In 2003, Cammegh released the Slingshot 1, an automatic wheel with patented ball launch technology. In the same year, Cammegh added to its Mercury Wheel with its cutting-edge Matrix Display. 
The Slingshot 2 hit the market in 2005, followed by the Mercury 2 in 2006. The latter included the first invisible in-rim sensors in the world. 
Cammegh got its Nevada gaming licence in 2011, which allowed the company to step into the Las Vegas market. It launched the Mercury 360 in 2012, incorporating network connectivity and state-of-the-art result detection technology.
In 2014, Cammegh made history again with the Aurora and Halo roulette wheels, featuring the first glowing cone and ball track ever. Another breakthrough came in 2022, when Cammegh launched Roulette Gold, the first progressive incorporating a live roulette game with no random number generators. 
Cammegh's roulette wheels include the Connoisseur, Mercury 360 Aurora, Slingshot 2, and even a 007 Collector's Edition for Bond fans.
---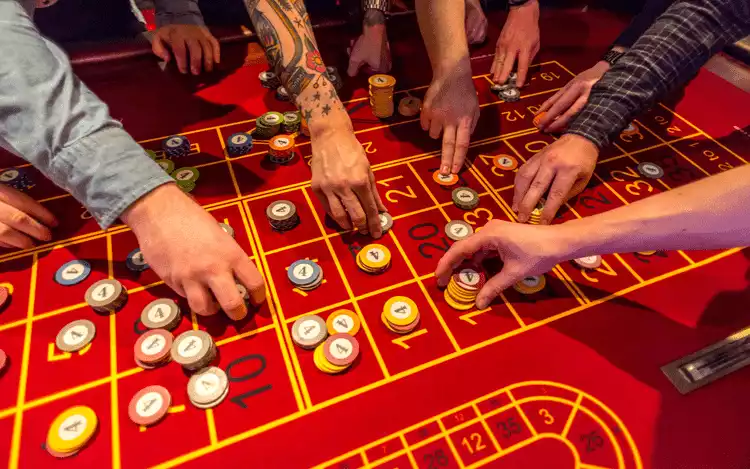 Playing Roulette
---
B.C. Wills & Co and Caro
B.C. Wills & Co is recognised as one of the most important roulette table manufacturers, but it also produced many other forms of casino furniture and equipment. 
B.C. Wills & Co was owned by George Weinbrenner, who played a pivotal part in developing the modern dice shape. In the 1960s, B.C. Wills & Co was one of the only roulette manufacturers supplying American casinos, alongside a competing company named Caro. 
However, less is known about Caro. It's believed that a French business named Briotet was behind the brand, and that it achieved great success in supplying casinos with gaming equipment. 
It's likely that countless players played roulette on Caro and B.C. Wills & Co's tablets in the 20th century. 
Conclusion
The four roulette wheel manufacturers above have all had an impact on the way people play this timeless game, whether they helped popularise it in the UK and US or enhanced it with exciting new technologies. 
Today, online casinos enable players all over the world to experience different versions of roulette without stepping foot in a brick-and-mortar casino. If you want to learn more about how to play roulette online, Gambling Zone is home to helpful, comprehensive articles on roulette to help you get started.
---

---